CBD Cartridge & Battery Combo – Fresh Blend
CBD Cartridge & Battery Combo – Fresh Blend, fresh Blend is a convenient and effective way to vape CBD. Gone are the days when you order a vape cartridge, only to realize you don't have a USB charger. 420 has you covered. When you purchase this moderately priced kit, you'll get one CBD cartridge with  fresh blend and a USB charger. The fresh blend combines pine, mint, cucumber, and fresh grass, with CBD to ease your anxiety and soothe your chronic pain. The company uses broad-spectrum distillate CBD grown in the U.S.A. and lab tested for quality. This CBD vape cartridge is THC free, so it won't get you high.
FRESH BLEND Specifications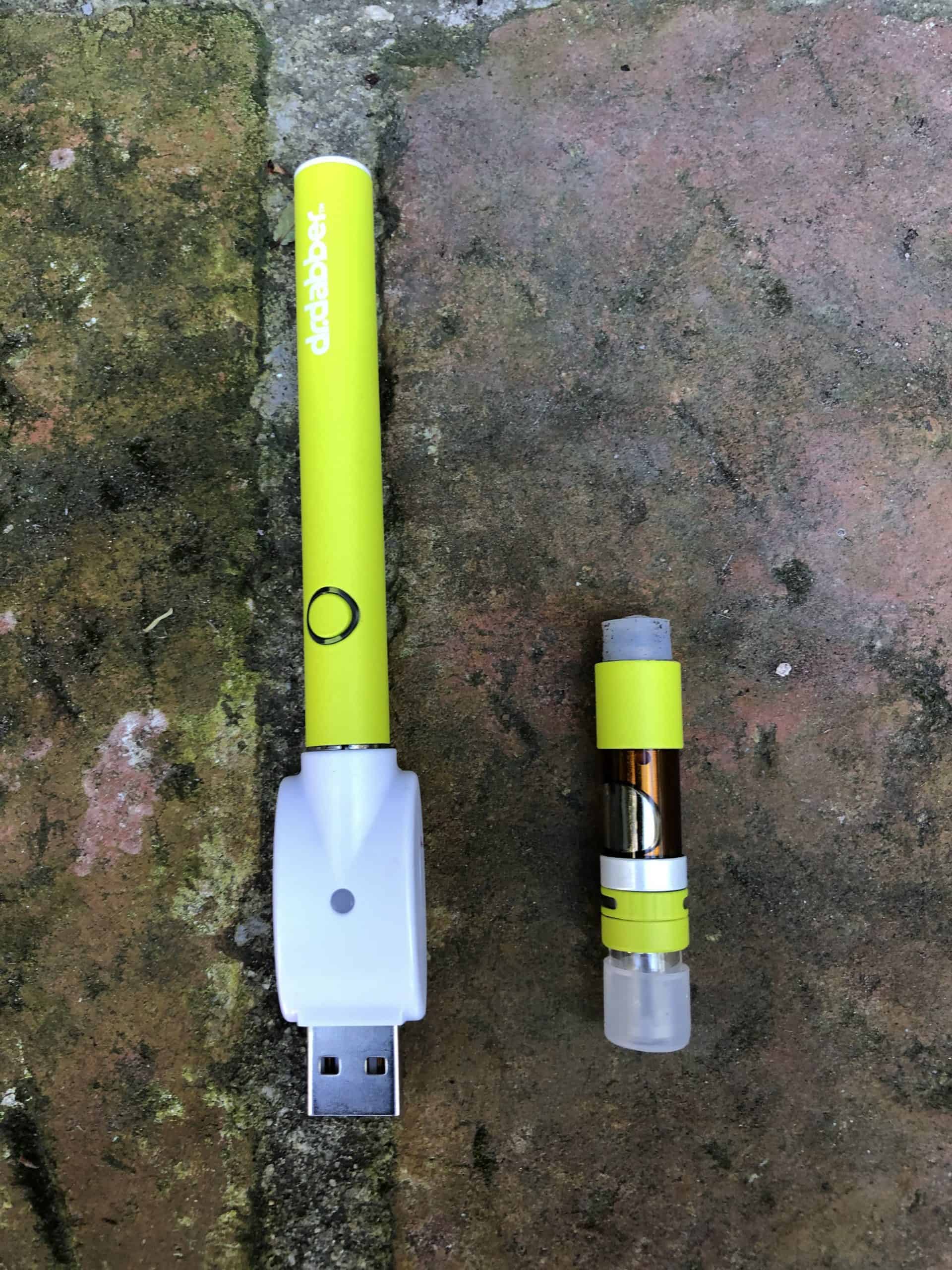 Ingredients:
Broad-Spectrum Hemp Distillate including CBD, CBC, CBG, CBN, and
Signature Terpene Blend
250 mg CBD
THC-free
Does NOT contain PG, PEG, VG, or MCT
40 – 50 uses per cartridge
USB charger included

PROS

Potent
Relieves pain
Cute packaging
All-natural
Fast-acting

CONS

How We Tested the CBD CARTRIDGE & BATTERY COMBO – FRESH BLEND

I sought out a CBD-only vape cartridge to help me deal with pain from arthritis and radiculopathy. The pain is bad enough during the day, but the nighttime is when I really suffer because lying down hurts. I have to contort my body in awkward positions to find a way to lie down where I don't feel stabbing or burning pain. I was hoping this vape cartridge would take the edge off the pain so I could relax and get some sleep.

When I went to use it, I couldn't figure it out. I chatted with a customer service agent, and they helpfully told me to hold down the button to heat before taking the hit. (I'm sure that's obvious to everyone else, but I don't vape that often.) I took two puffs of the cartridge at bedtime, along with 25 mg of melatonin.